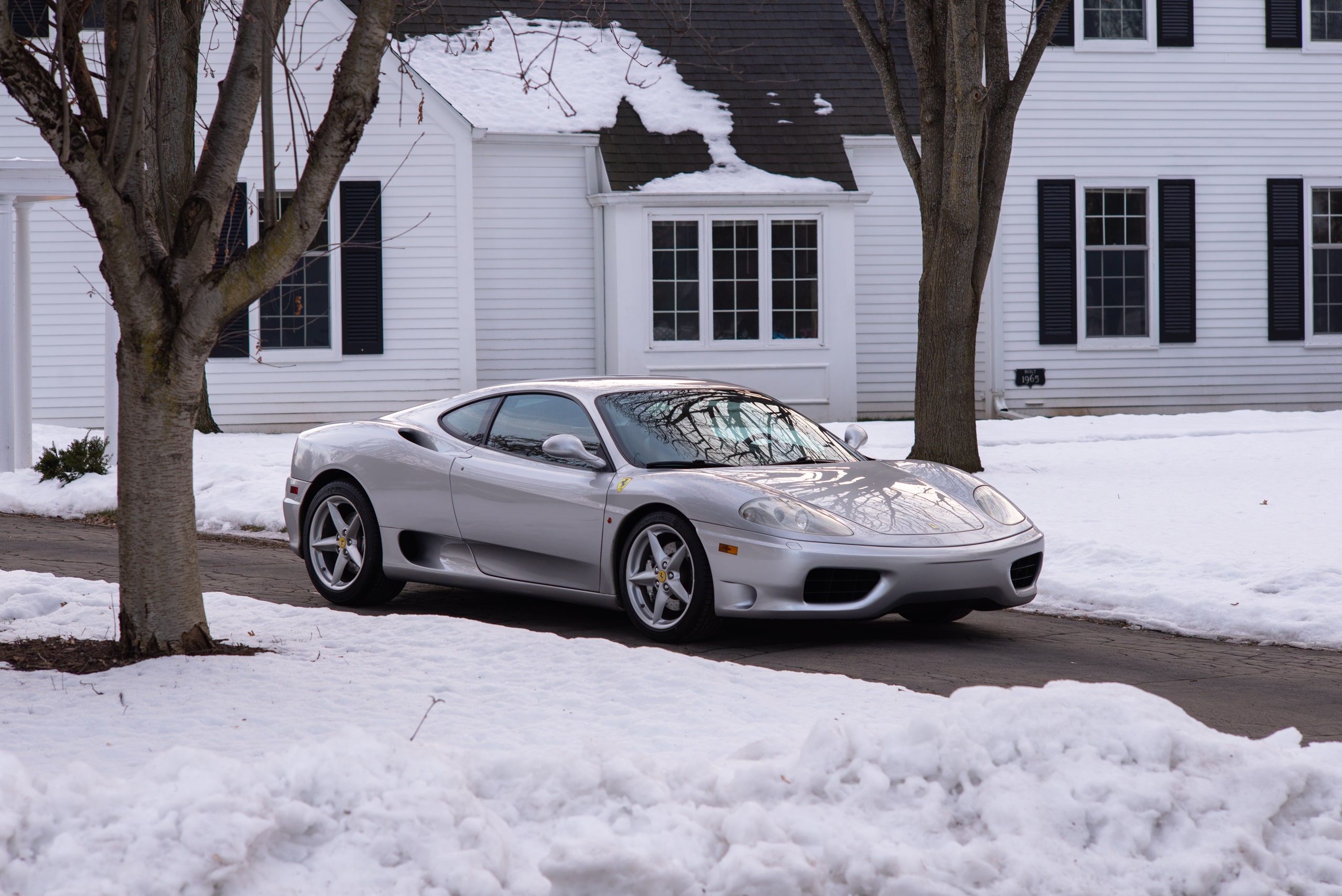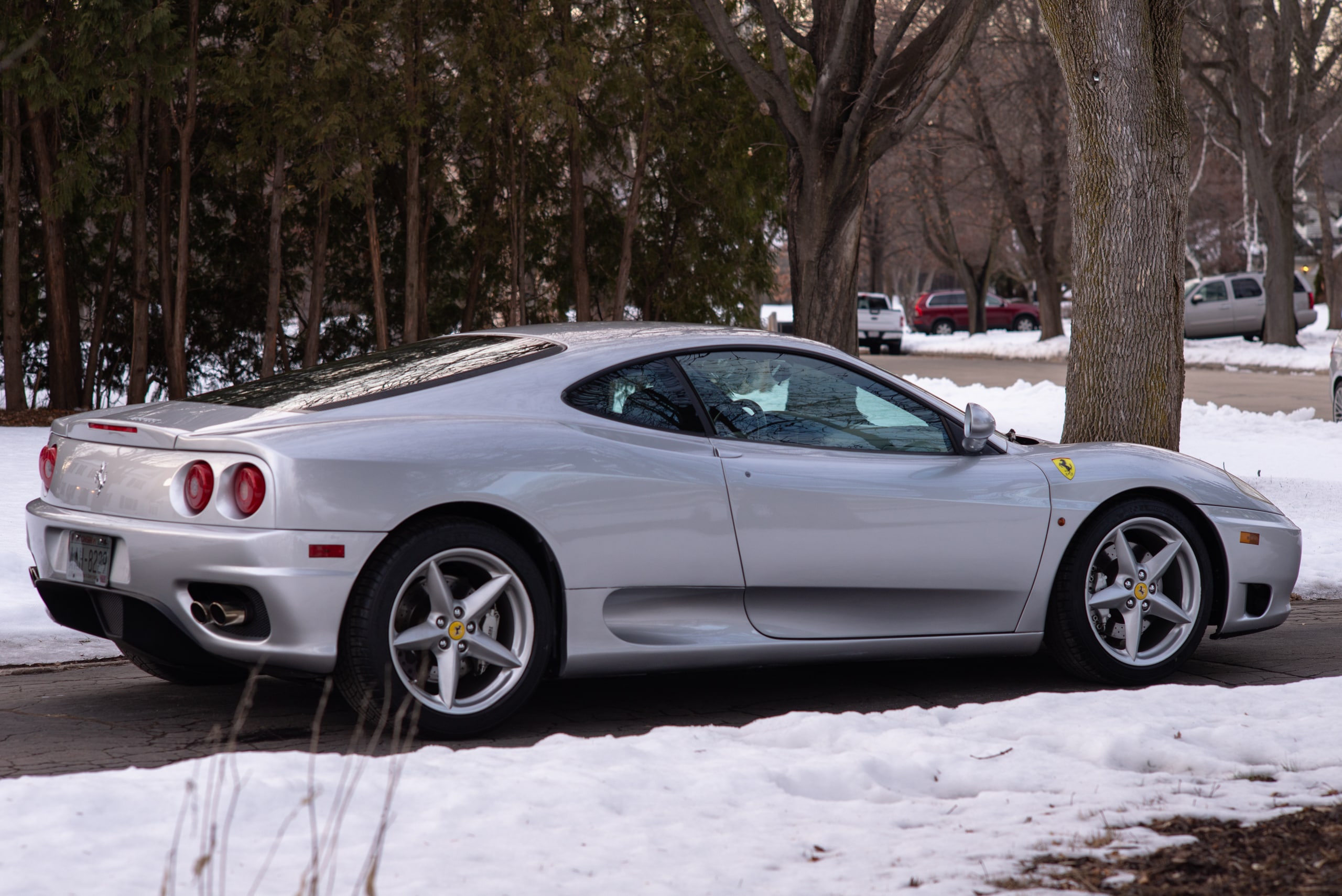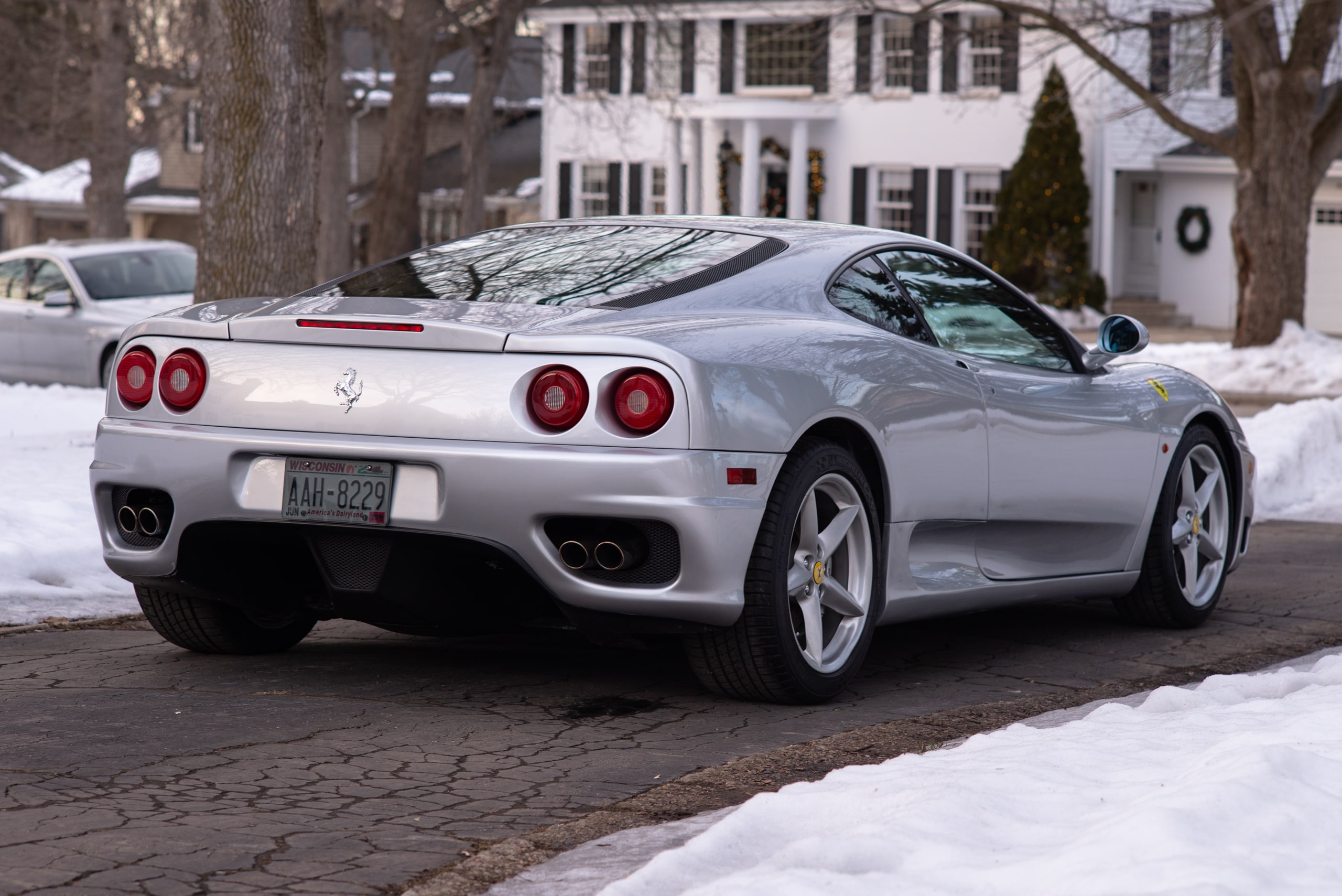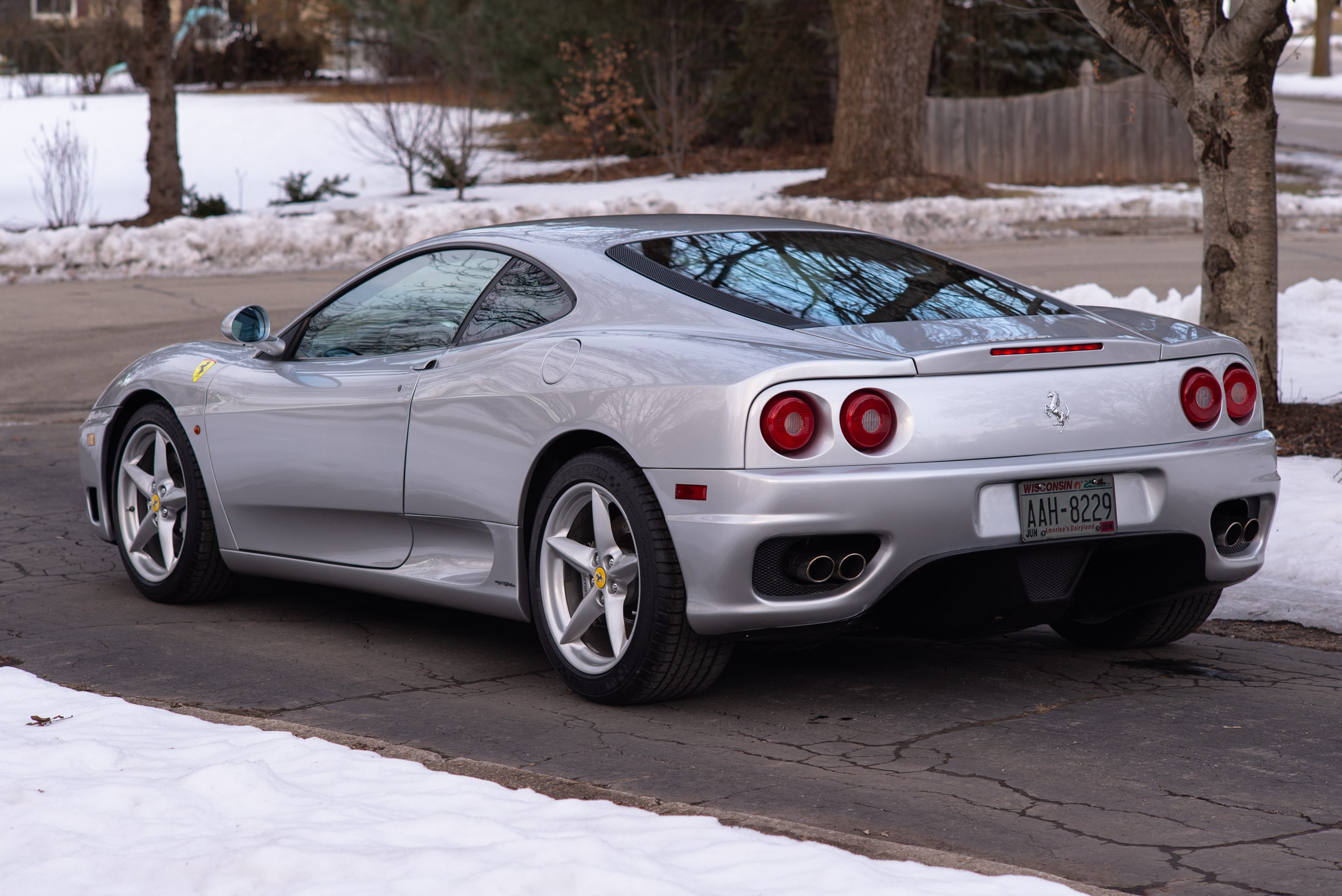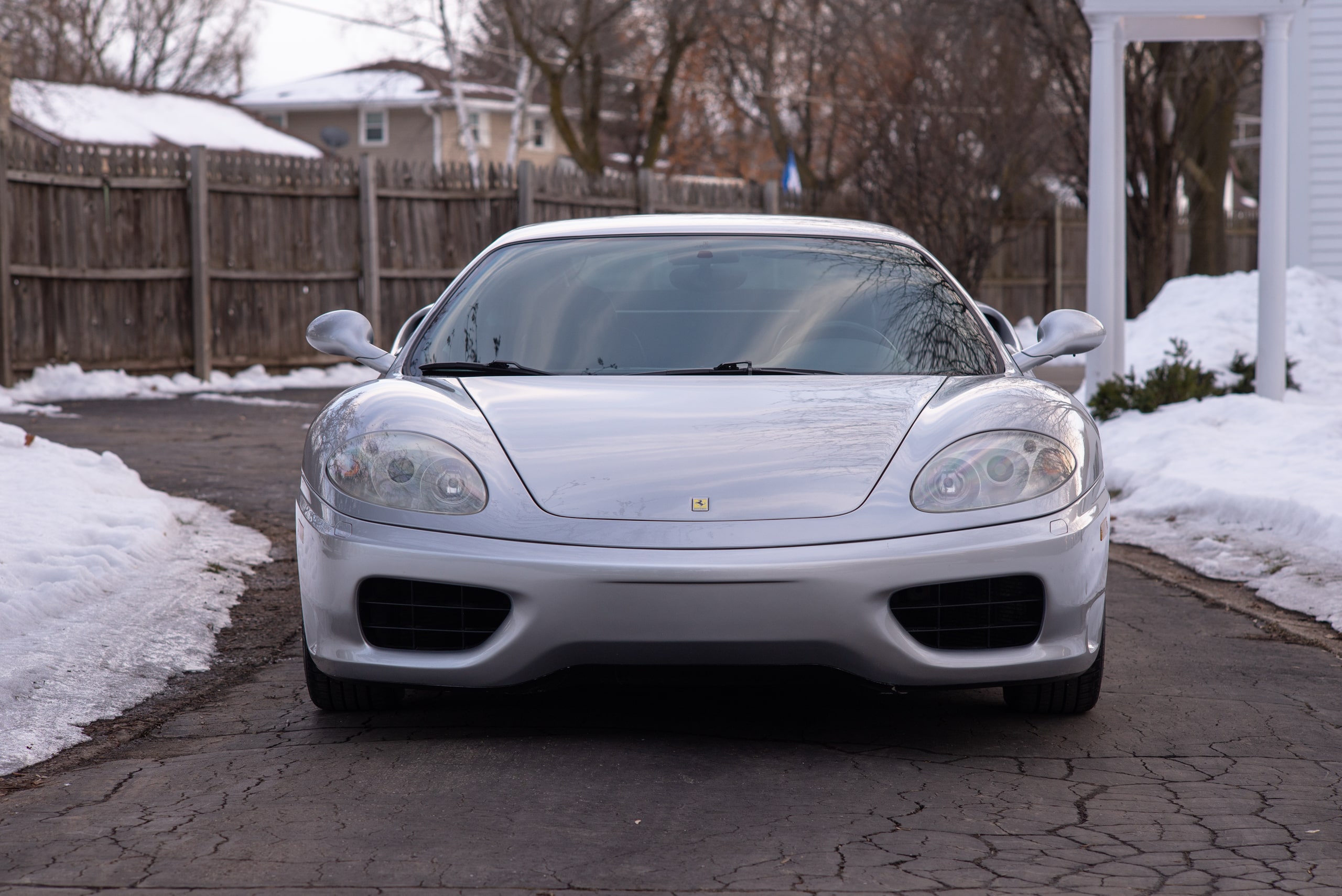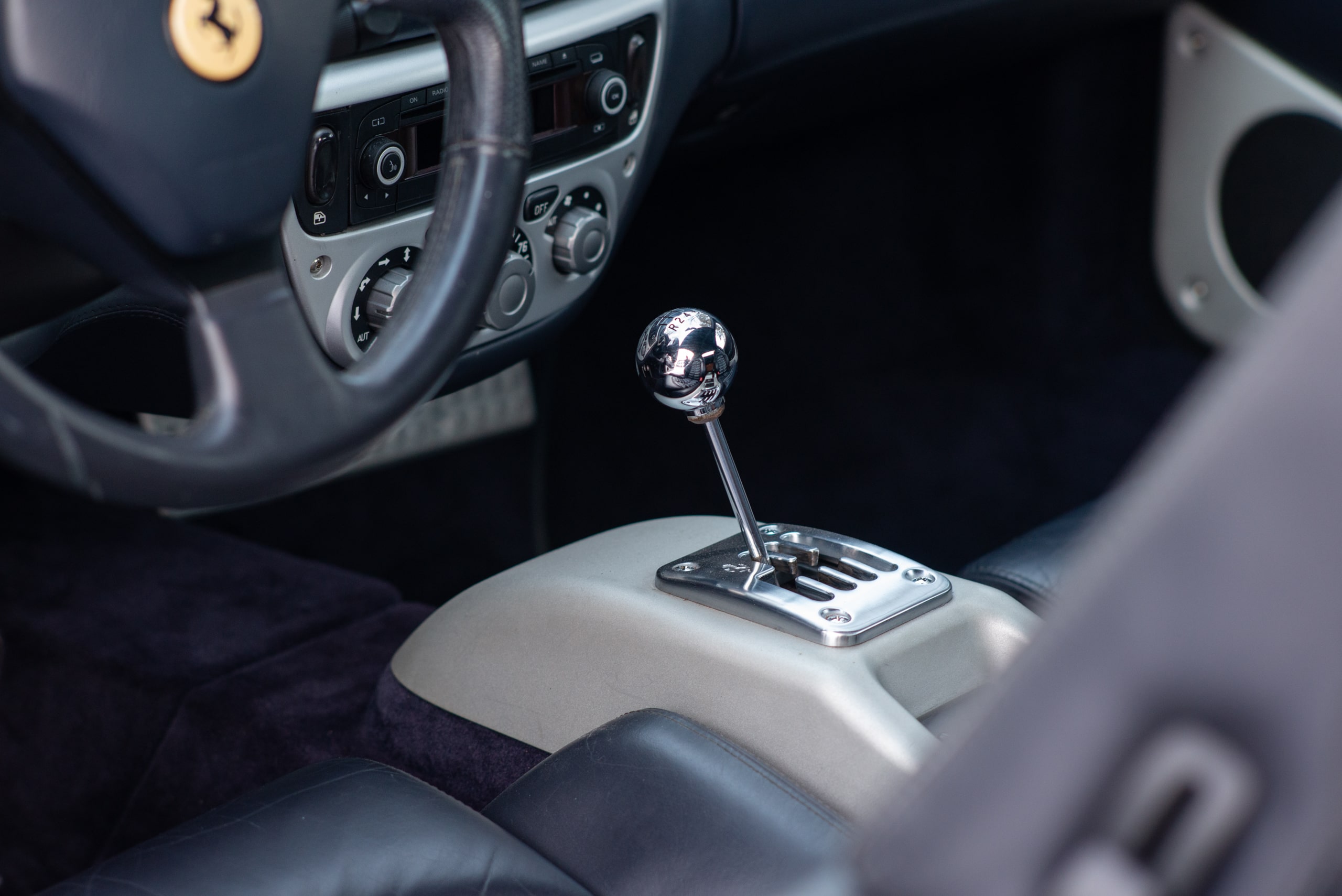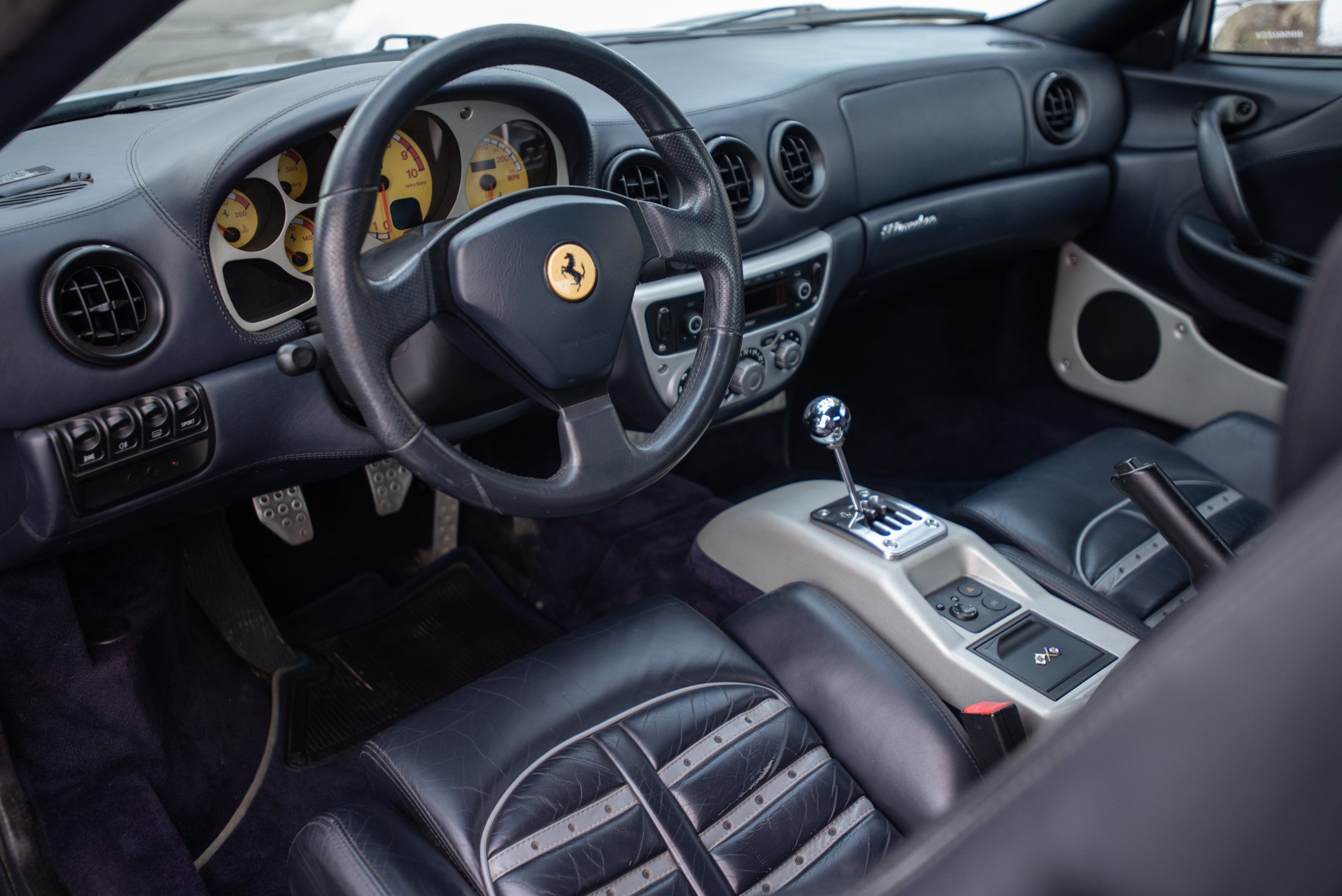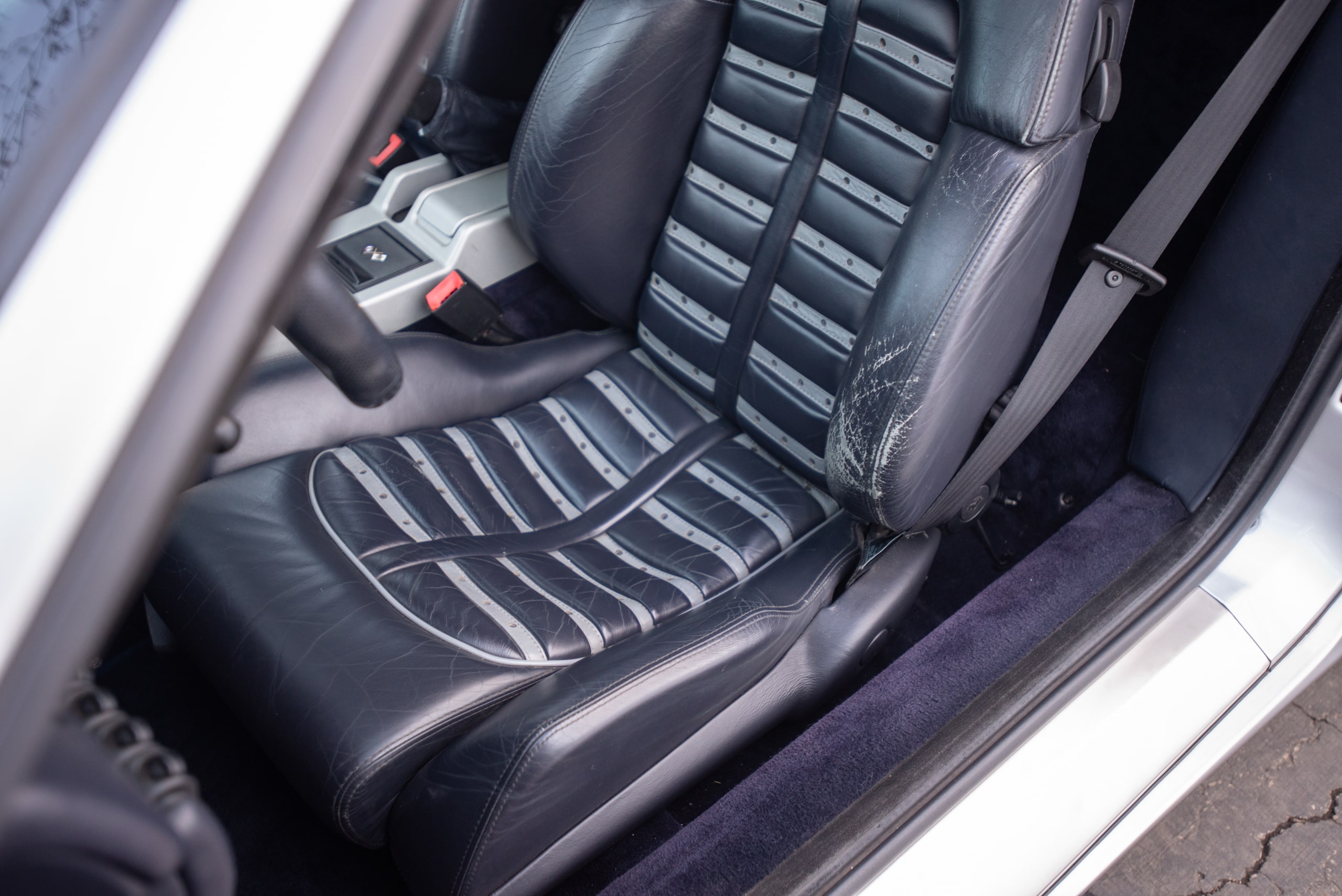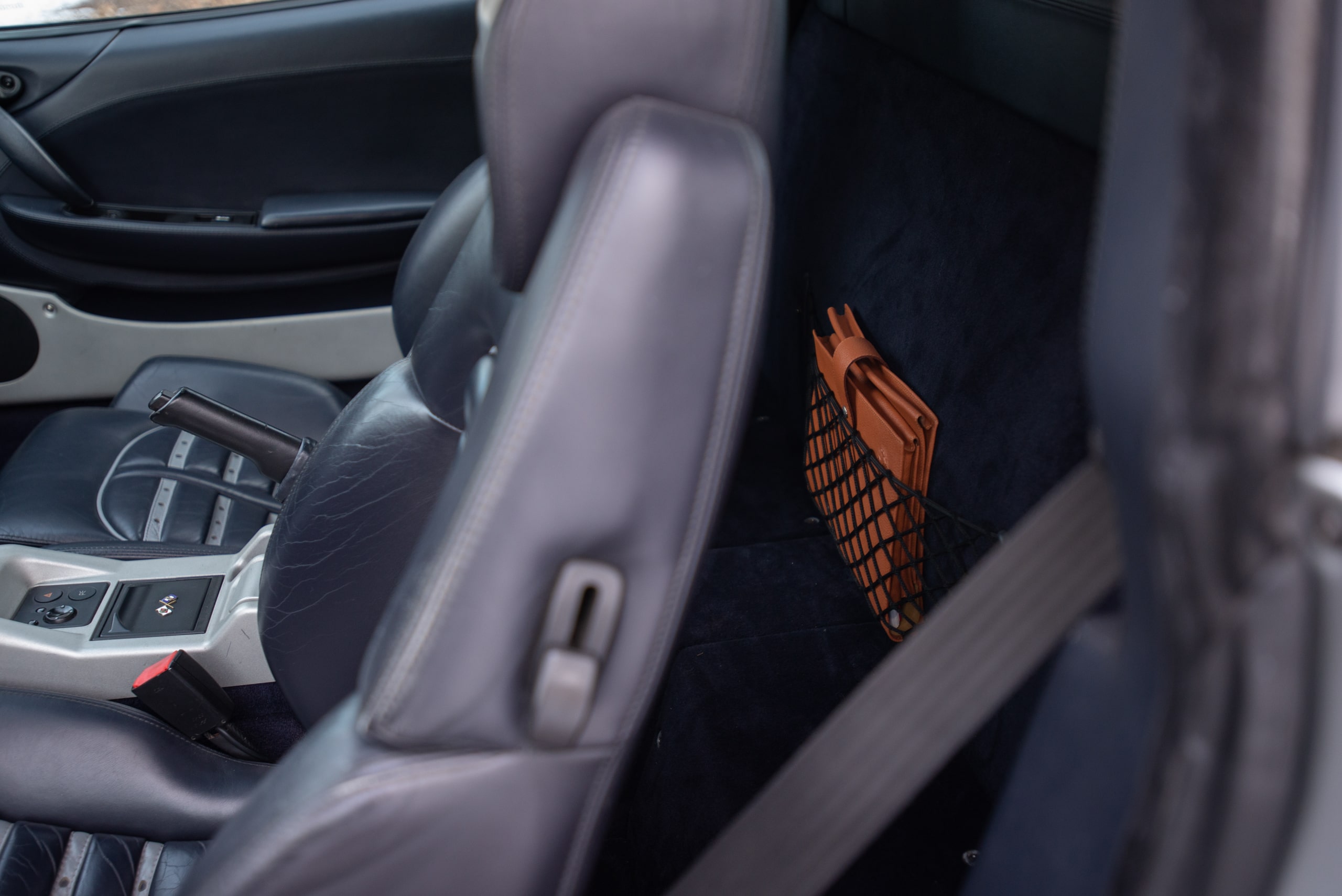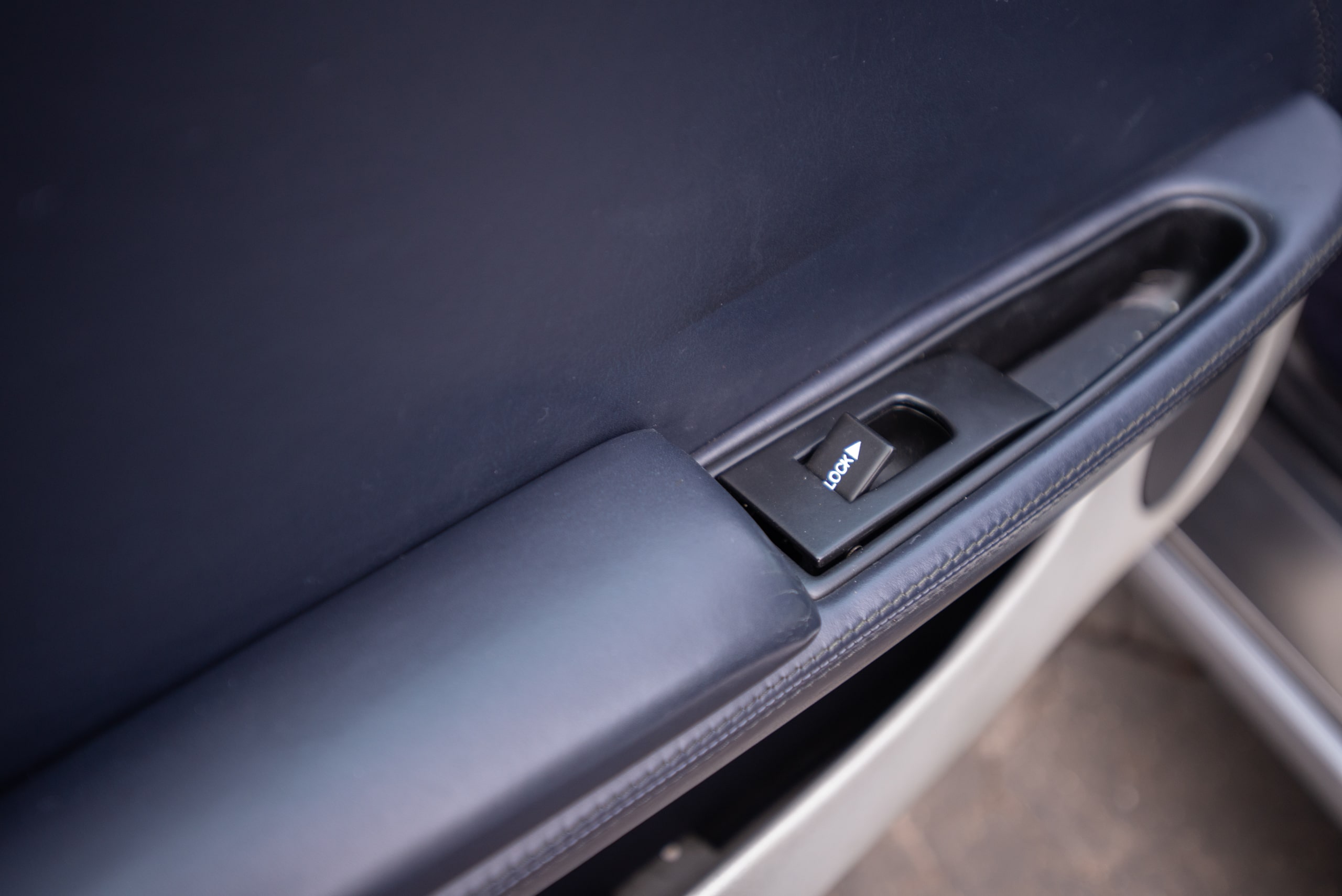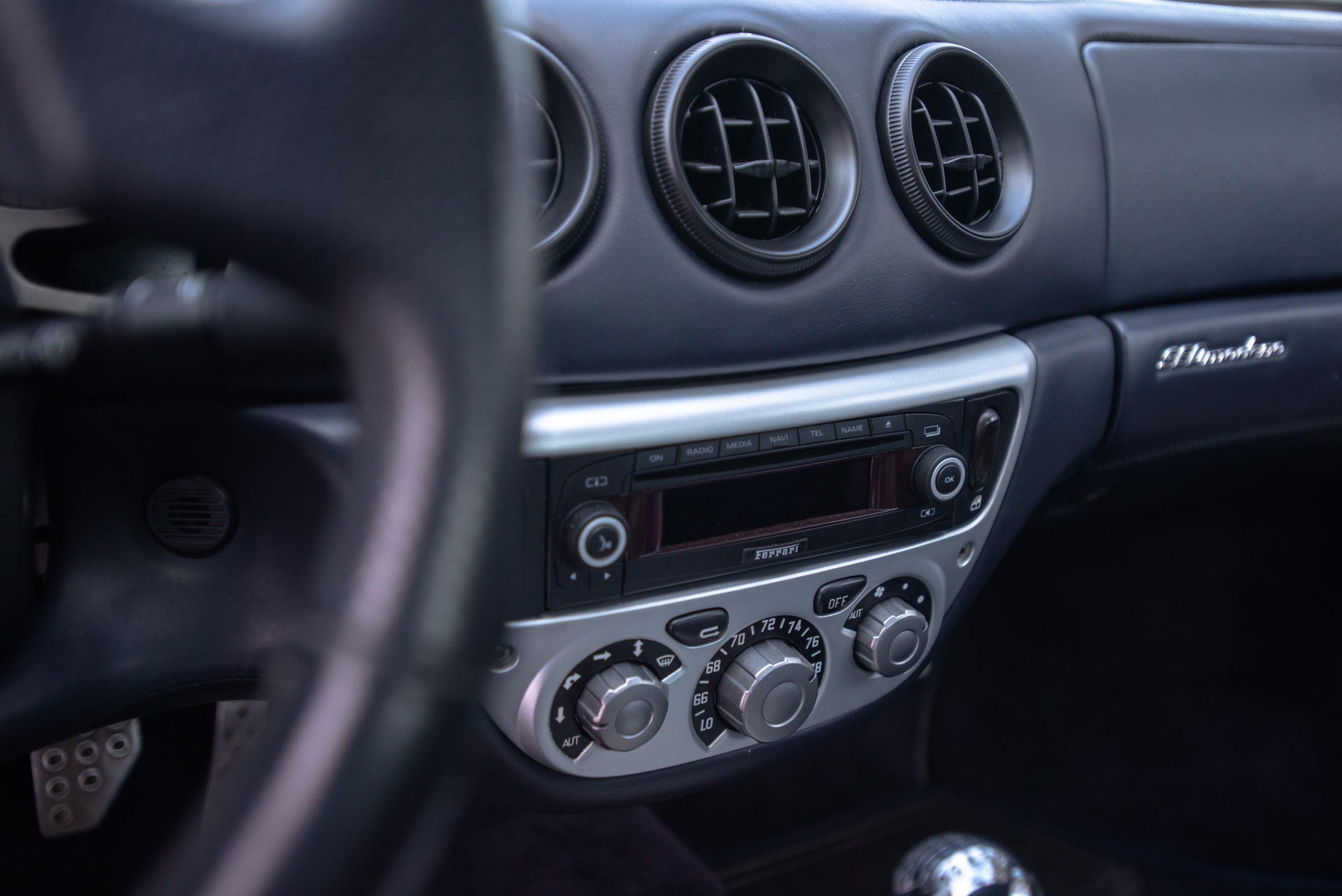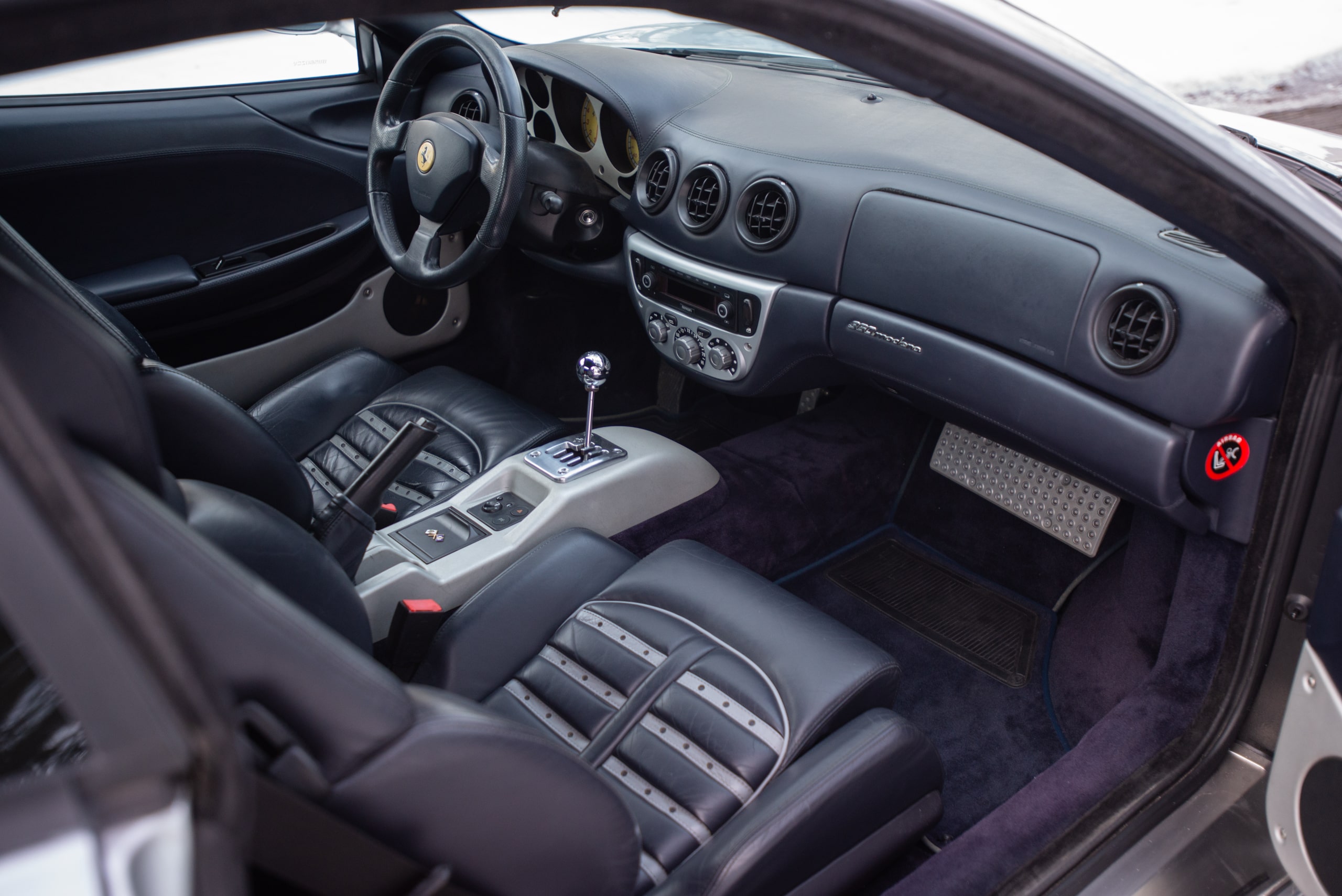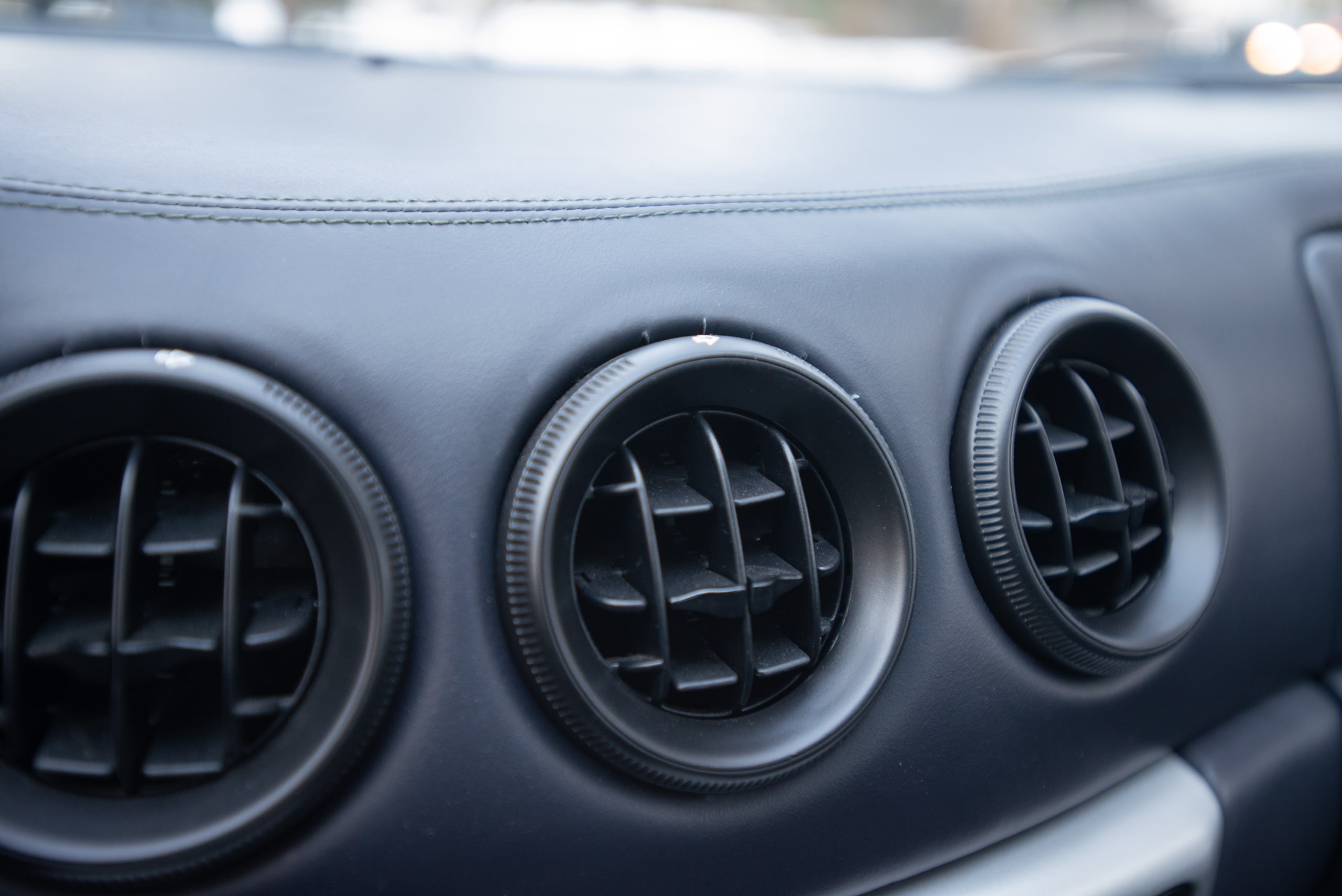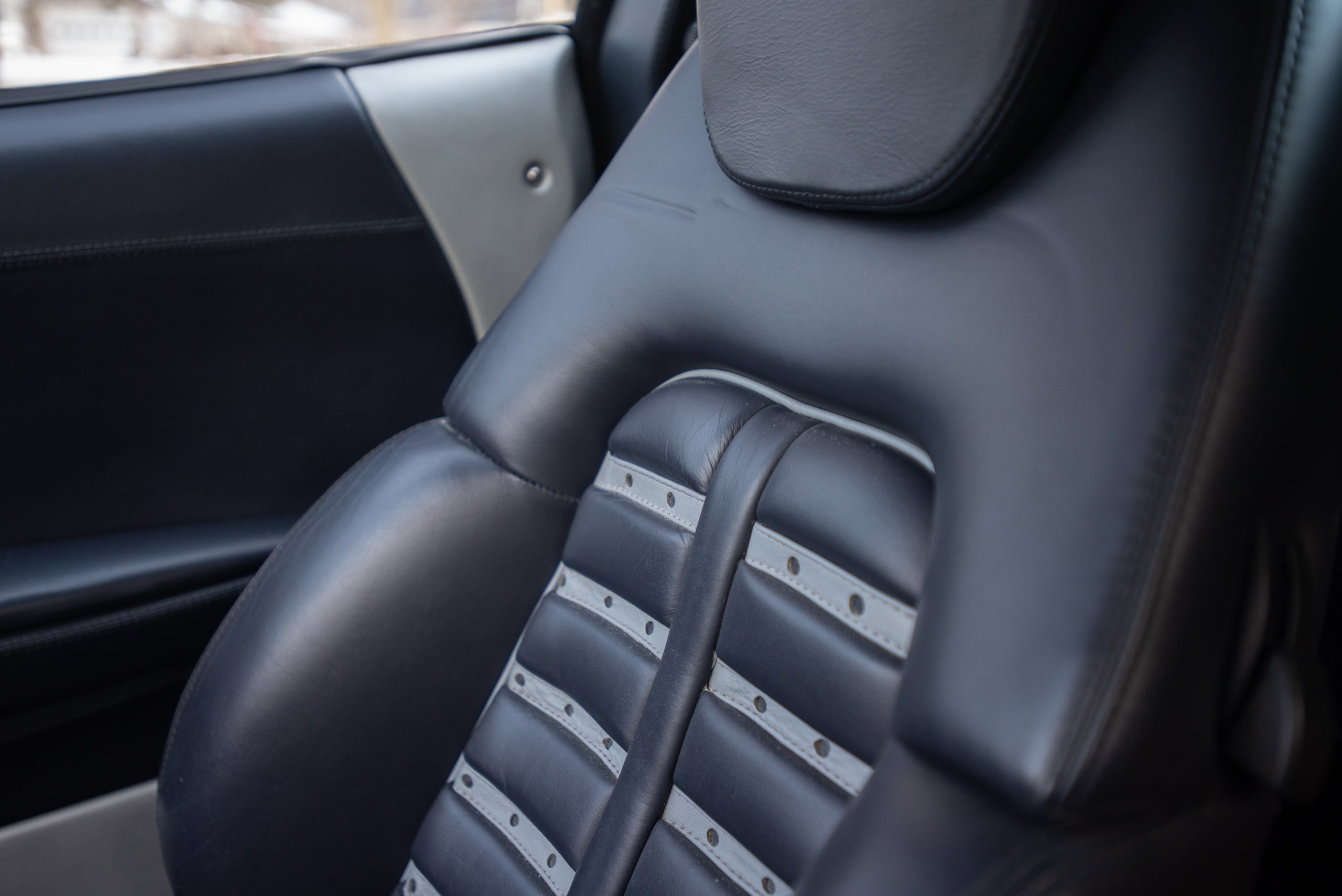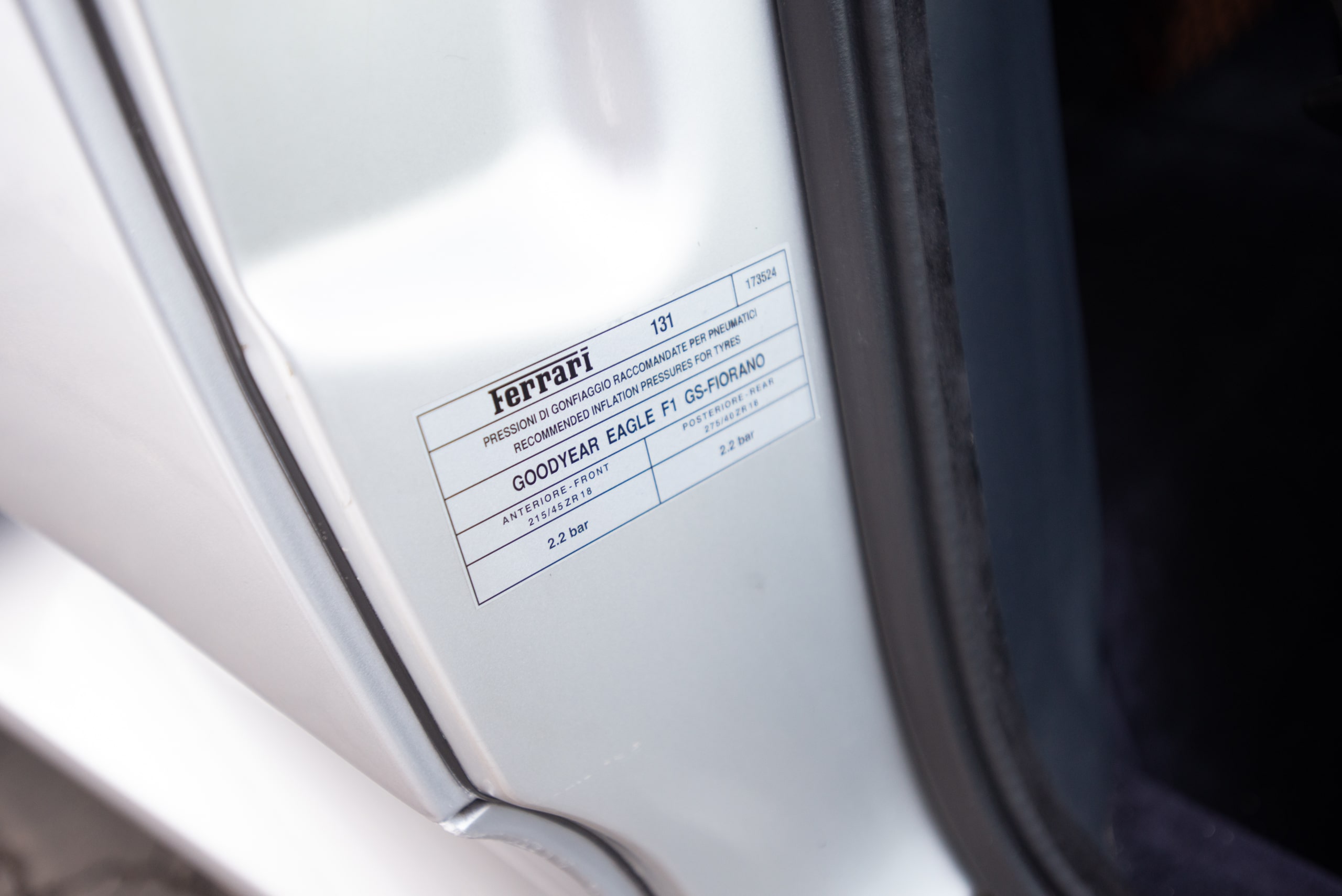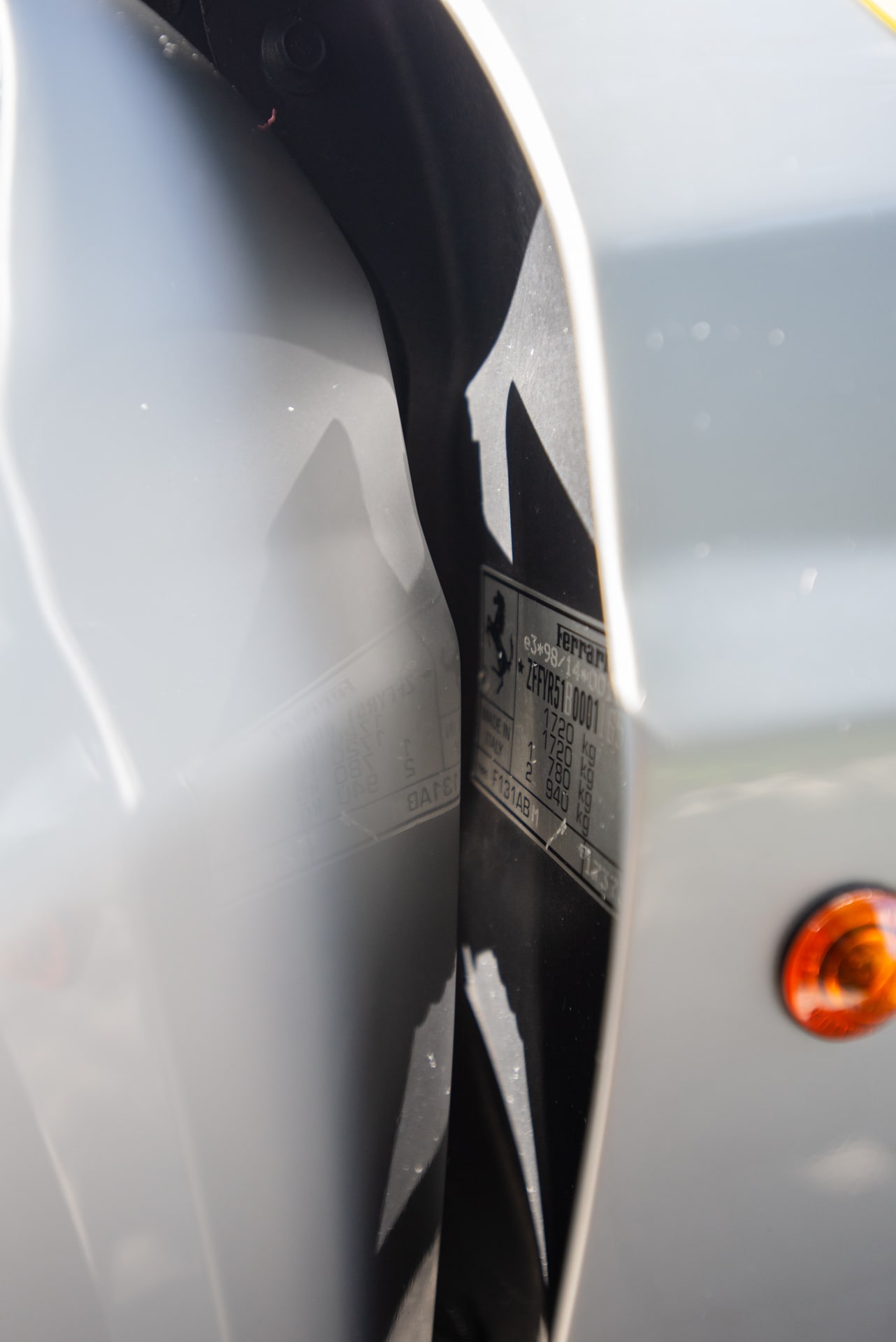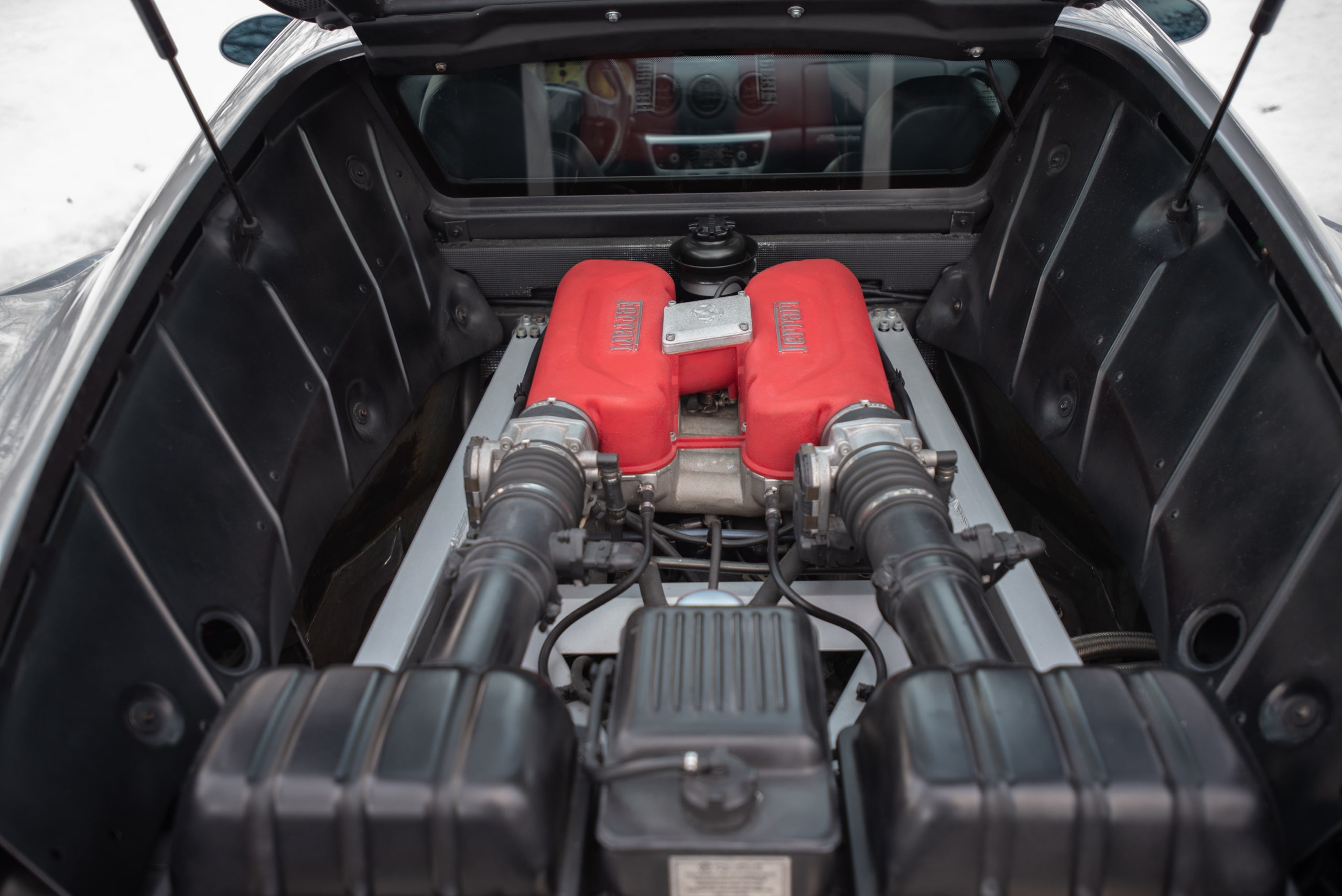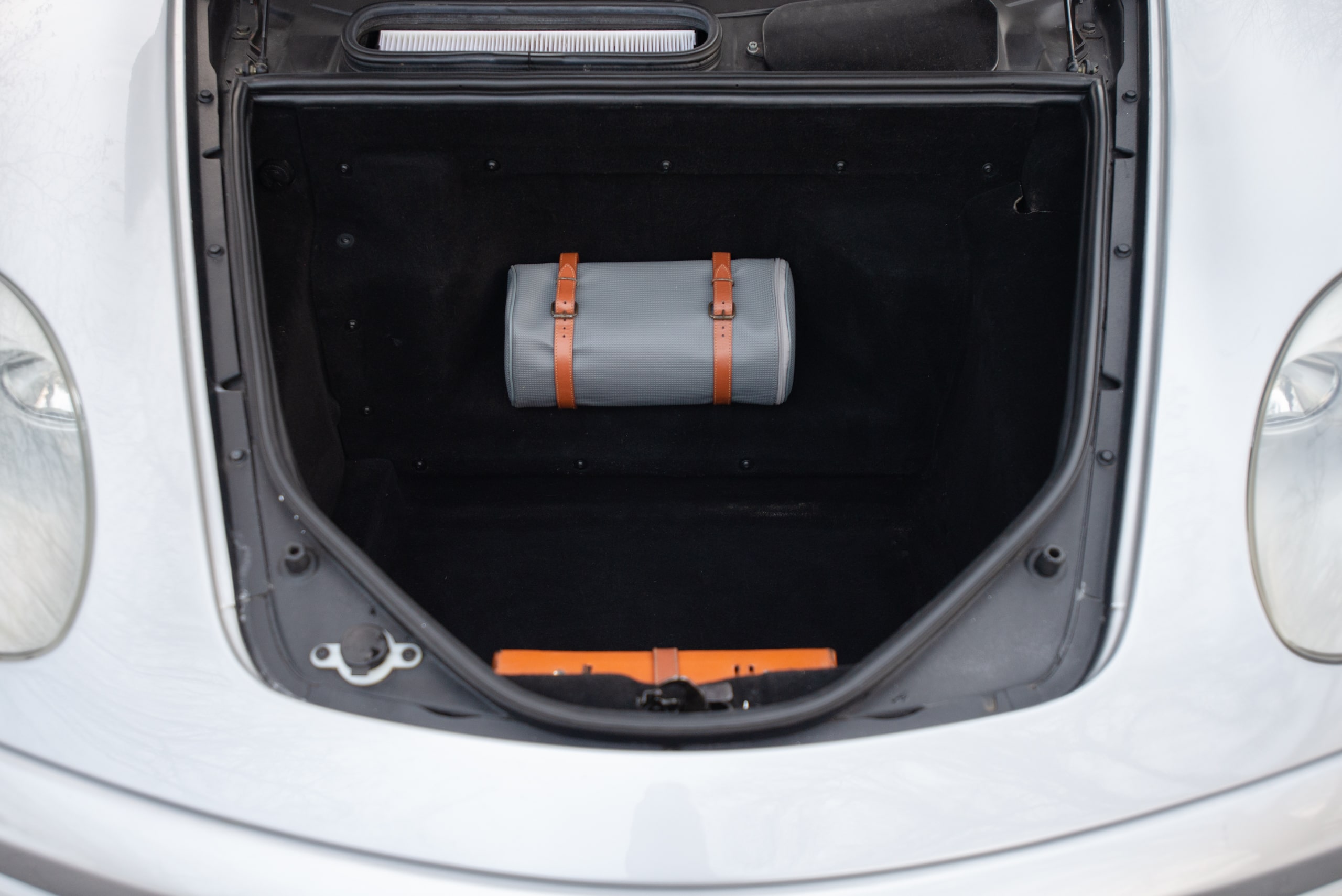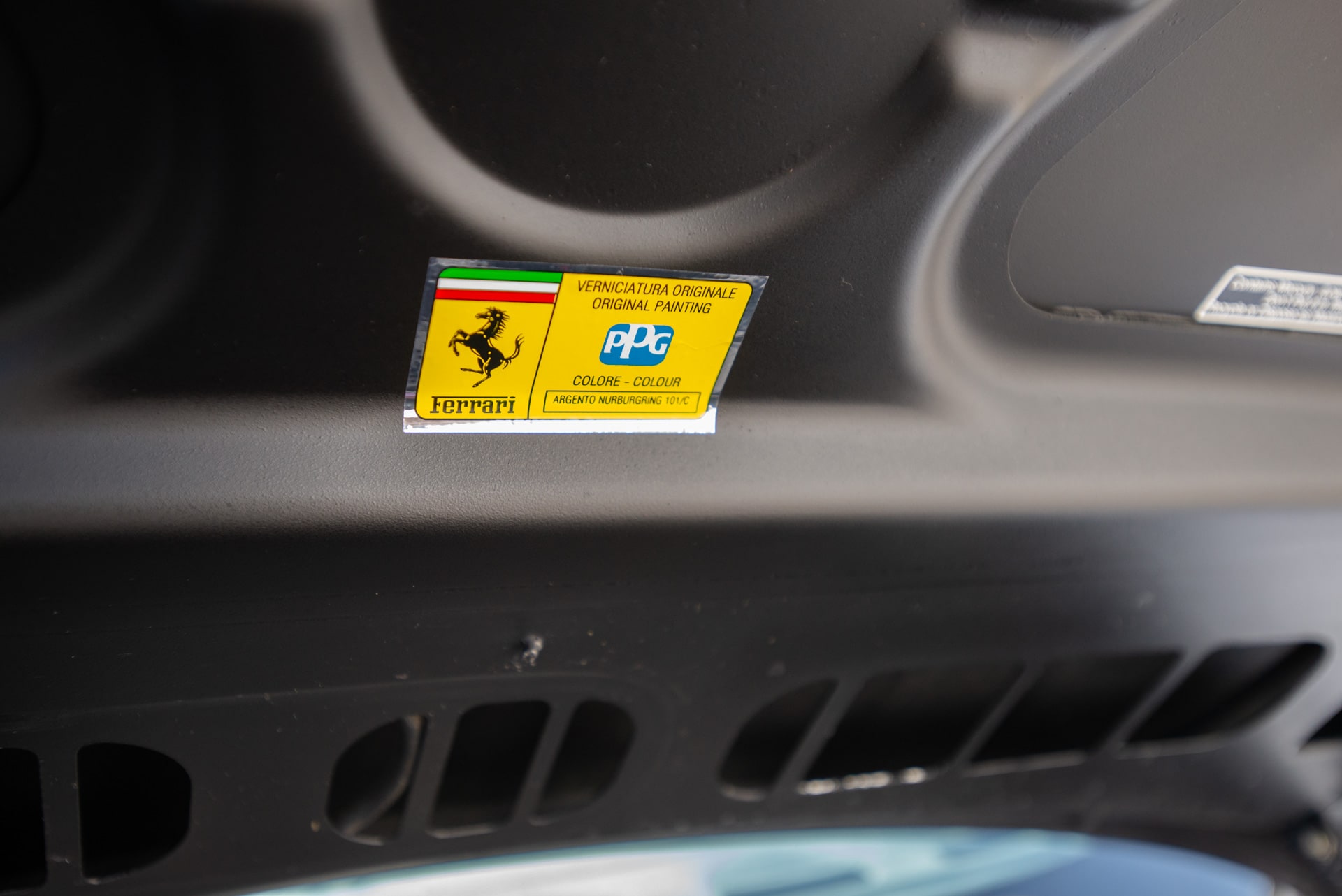 2000 Ferrari 360 Modena Berlinetta
$69,995
Mileage 66,250
Transmission manual
Exterior Color
Argento Nurburgring
Interior Color
Dark Blue
Consignment
Excellent driving gated Ferrari 360 Modena coupe finished in Argento Nurburgring over Blue Leather. The 360 runs and shifts fantastic. It has been an absolute blast to own, nothing I've had is as fun to drive. In a league of its own.
This is a rare opportunity to get into a desirable, 3 pedal car for F1 prices. If you care about driving, there is no comparison between the two experiences.
The car is a Euro model that is cosmetically nice enough to be proud of, but not perfect. The body is straight. Clean Carfax, no accidents or damage reported. Clean title.
Most of the sticky surfaces on the inside have been fixed. The interior has some nice subtle upgrades like a F430 radio and F430 climate controls. The dash shows some of the common pulling around the vents. This bothered me enough to source an OEM replacement dash for the car, which I can include with the car for an additional price. For those that have seen recovered dashes, they never look the same as the factory. The dash cost me thousands to get, but is right for the car.
The Daytona seats also show some common wear / markings but are a beautiful addition to the overall color scheme.
Major service including seals, belt, clutch, bearing 10k miles ago. Brand new Odyssey battery installed. The car is kept on a tender with a quick connect. Some minor, common issues the car has – There is a windshield washer light because the float in the tank is water logged. Occasionally the suspension light will come on, likely an acceleration sensor that needs to be cleaned or replaced.